Eccles Theater takes Center Stage
Salt Lake City's George S. and Dolores Doré Eccles Theater, opened this weekend with a Friday gala and free open houses on Saturday and Sunday. Here's a virtual tour inside the downtown Salt Lake City center.
Explore The Layout
Main Street Entrance
The $119 million Eccles Theater complex was designed "to enliven" Main Street, with glass curtain entry doors in the lobby and a covered public terrace on the fourth floor. Click on the elements for more details
Regent Street Entrance
The center's more intimate 150-seat black box theater — furnished in deep purple tones — looks over Regent Street, where the theater's new loading docks are. Click on the elements for more details.
layouts by Daniella Birch
Regent Street and three other streets are receiving a $12.8 million facelift to become what officials are calling "a cultural byway." The pedestrian-friendly walkways will feature shops, restaurants and a public plaza, now called the McCarthey Plaza. That's a nod to Regent Street's history as home to the city's newspaper presses.
X

See inside the Eccles Theater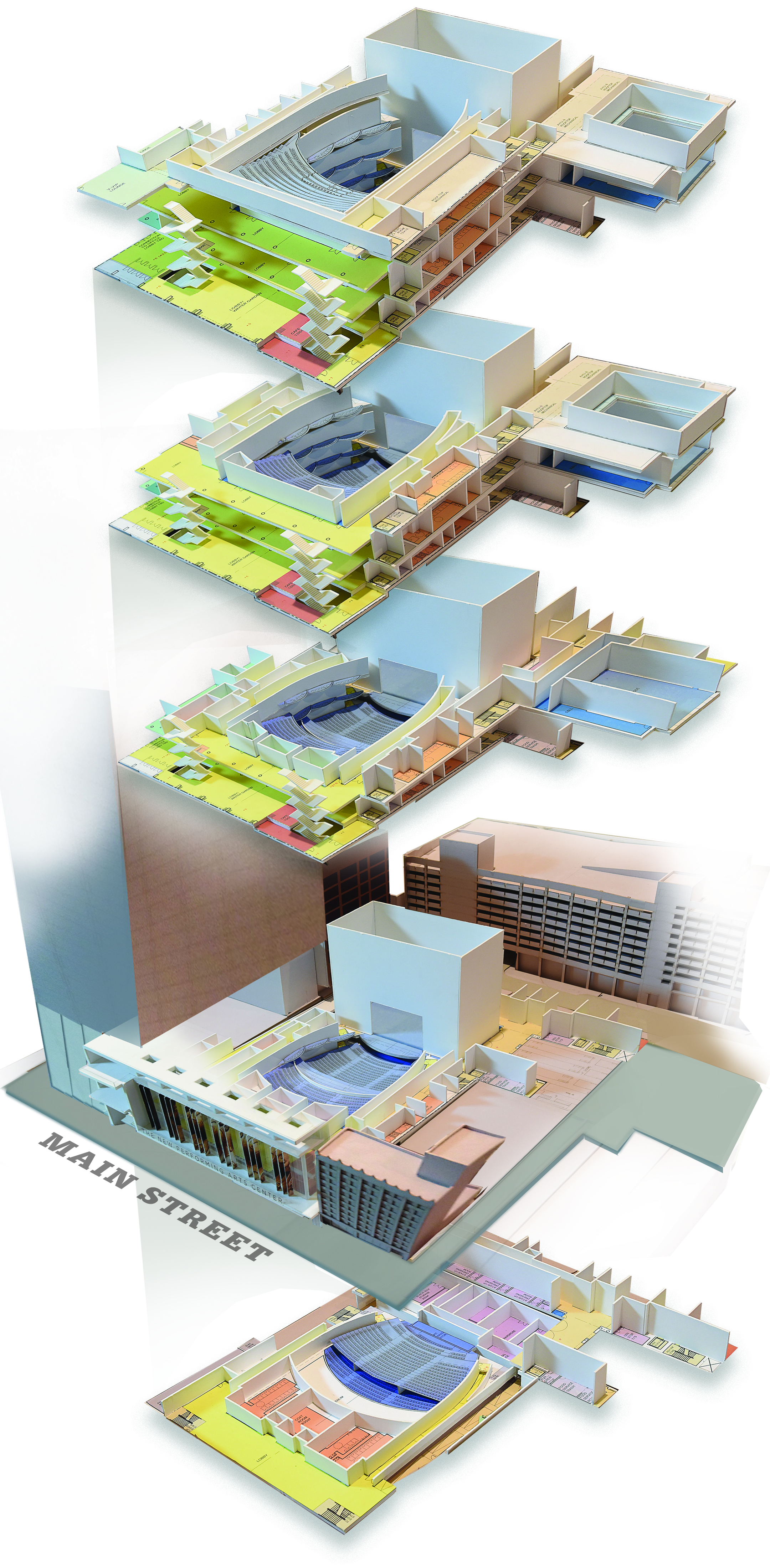 exploded view by Todd Adams