Dog Lake - Mill Creek Canyon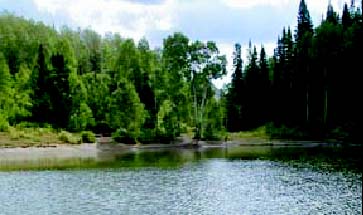 The Big Water Trail is located on the right side of the road as you enter the parking area at the top of the canyon. This trail is less steep than other trails to Dog Lake. The trail follows the Big Water Gulch south through the pine forest. Watch for mountain bikers zooming downhill toward you on your climb up. There are many junctions to other trails, so read the signs carefully. At the last junction, head downhill to Dog Lake. When returning, take the Little Water Trail to complete the loop. Dog Lake is located in the watershed and dogs are not allowed. About dogs: Salt Lake County requires that dogs be leashed in the entire canyon on even-numbered days. Dogs may be unleashed on oddnumbered days except in developed areas.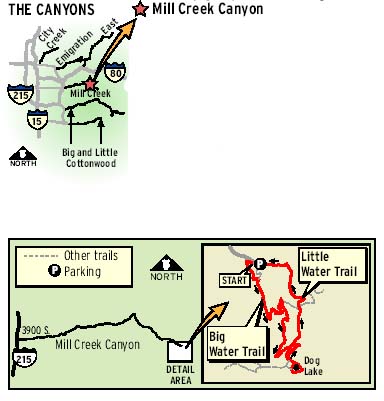 Getting there: From the Mill Creek fee station, it is 8.5 miles to the end of the road. Look for the Big Water Trail to start your hike.
-- Text and graphic by Steve Baker (baker@sltrib.com)
Region: Wasatch Canyons
Destination: To Dog Lake
Distance: 5 miles
Time: 2 hours 30 minutes
Elevation Gain: 1,108 feet
Dog Allowed: No
Restrooms: N/A
Biking: Yes, on even-numbered days
GPS Location: 40.5871737, -111.5843648
Difficulty: 3
First published 2005-10-06