Parrish Canyon Trail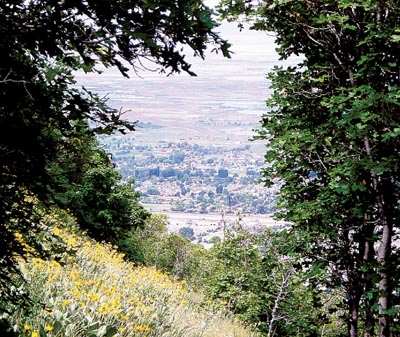 From Interstate15, take the Parrish Lane exit and travel on that street 1.2 miles east until the street ends. Turn left and go up a hill 1,000 feet to a parking lot next to the trailhead.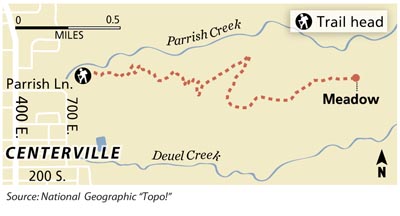 Getting there: From the trailhead, you will quickly cross another trail. Continue going straight and up the mountain. The switchbacks take you above Parrish Creek on the north (in Parrish Canyon) and Deuel Creek on the south (Centerville Canyon). You also will have great views of Davis County and the marshes of the Great Salt Lake. At 1.7 miles, you will cross the ridge line. Continue another three-tenths of a mile to a meadow - filled with flowers during the spring - and a view of the east side of Centerville Canyon. Stop there unless you plan to hike to Farmington. Be prepared to share Parrish Canyon Trail with mountain bikes and horses.
Region: Davis County
Destination: Meadow
Distance: 4 miles
Time: 3 hours
Elevation Gain: 1,660 feet
Dog Allowed: Yes
Restrooms: No
Biking: Yes
Difficulty: 3
First published 2009-06-07