Old Ephraim's Grave -- Logan Canyon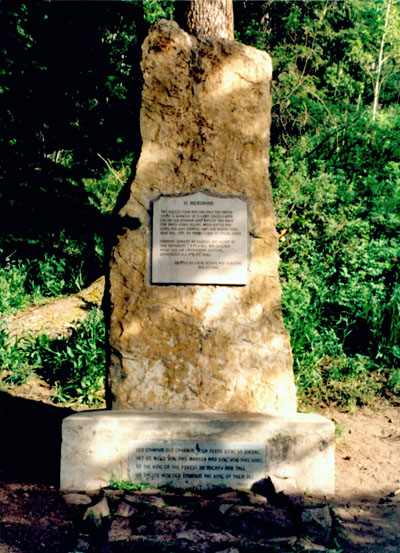 The trail to Old Ephraim's Grave, a monument to what's thought to be the last grizzly killed in Utah, is a difficult but tree-plentiful hike in the green, rolling mountains of northern Utah. To make it a loop hike, take the trailhead at the creek and follow Willow Creek trail for 1.1 miles. Follow the sign to take Steel Hollow trail. Follow that trail uphill for about 2.7 miles to a Jeep trail called Right Hand Fork Road. Turn left (north) and follow the Jeep trail for about 1.4 miles to the grave marker. To finish the loop, continue northwest on the Jeep trail and you will quickly see the creek again. Take the footpath across the creek and onto Old Ephraim's cutoff and follow it for about 3.5 miles. It meets up again with the Willow Creek trail. Turn left (southwest) on the Willow Creek trail and then follow it back to the trailhead.

Getting there: Directions • From Logan, take U.S. Highway 89 east for about nine miles. Turn right at the sign for Lodges Campground. Follow the road for about 1.6 miles and follow the sign to Right Hand Fork Canyon. Follow that road about 1/2 mile to its dead end next to a pit toilet. The trailhead is there next to the creek.
Region: Logan Canyon
Destination: Old Ephraim's Grave marker
Distance: 11.8 miles
Time: 5 hours
Elevation Gain: 1,855 feet
Dog Allowed: Yes
Restrooms: Yes
Biking:
Difficulty: 5
First published 2010-07-11