T-Bone Trail -- St. George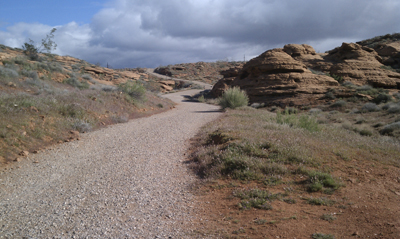 The trailhead is right in town, but T-Bone Trail has that famous southern Utah red rock and soil. From the Pioneer Hills trailhead, follow the signs and take the southeast trail. You will immediately go over a hill, then the trail will flatten. At about six tenths of a mile, you will come to a junction. Turn left and follow the trail northeast. The trail gets steep in the last half mile as you pass tall antennas and a variety of garbage — which might explain where the trail ends: Old Dump Road.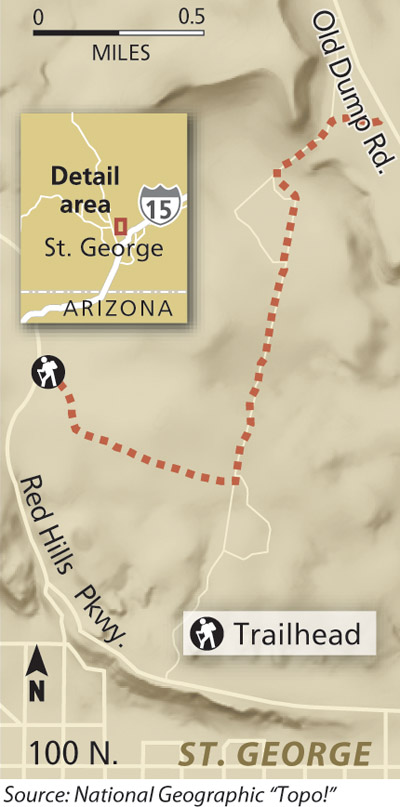 Getting there: From Interstate 15, take the St. George Boulevard (100 North) Exit. Turn right on 900 East and after about three tenths of a mile turn left onto Red Hills Parkway. Follow Red Hills Parkway about 3 miles to the Pioneer Hills trailhead. It will be in a large parking area on your right.
Region: St. George
Destination: Old Dump Road
Distance: 4 miles
Time: 1.5 hours
Elevation Gain: 24 feet
Dog Allowed: Yes
Restrooms: No
Biking: Yes
Difficulty: 1
First published 2011-04-10