Lower Calf Creek Falls -- Grand Staircase-Escalante National Monument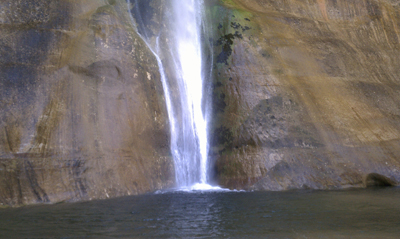 See an oasis in the desert — literally. The trail head is found next to Calf Creek. After a short distance, the trail winds away from the creek, but returns to it at 1.85 miles. At 2.1 miles, you'll find a meadow with green grasses and shade trees. The well-marked trail stops at the falls, which stay robust year around.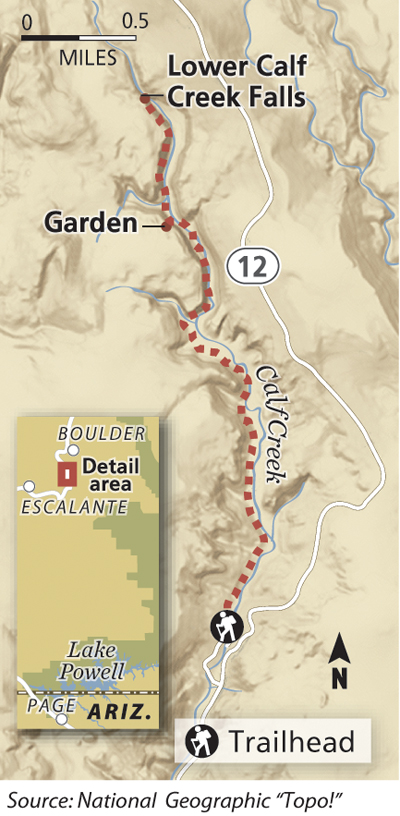 Getting there: The trail head is next to the campground in Calf Creek Recreation Area. From the town of Escalante, drive east on State Road 12 for 15 miles. Or, from the town of Boulder, drive west on S.R. 12 for 12.5 miles.
Region: Grand Staircase-Escalante National Monument
Destination: Water fall
Distance: 5.6 miles
Time: 2 hours
Elevation Gain: 147 feet
Dog Allowed: Yes
Restrooms: Yes
Biking: No
Difficulty: 1
First published 2011-05-08