Olaf Lindegren
Olaf Lindegren of Murray, Utah, wrote to Gov. William Spry about two months before Hill's execution to inform him that there may be some truth to Joe Hill's claim that he was shot by a friend in a fight about a woman.
Lindegren describes being introduced to Otto Appelquist, who was described as Hilda Erickson's fiancé. He says that because of Hill's friendship with Erickson's family, it is "only natural to suppose" that Hill will not "bring them into the case at any price."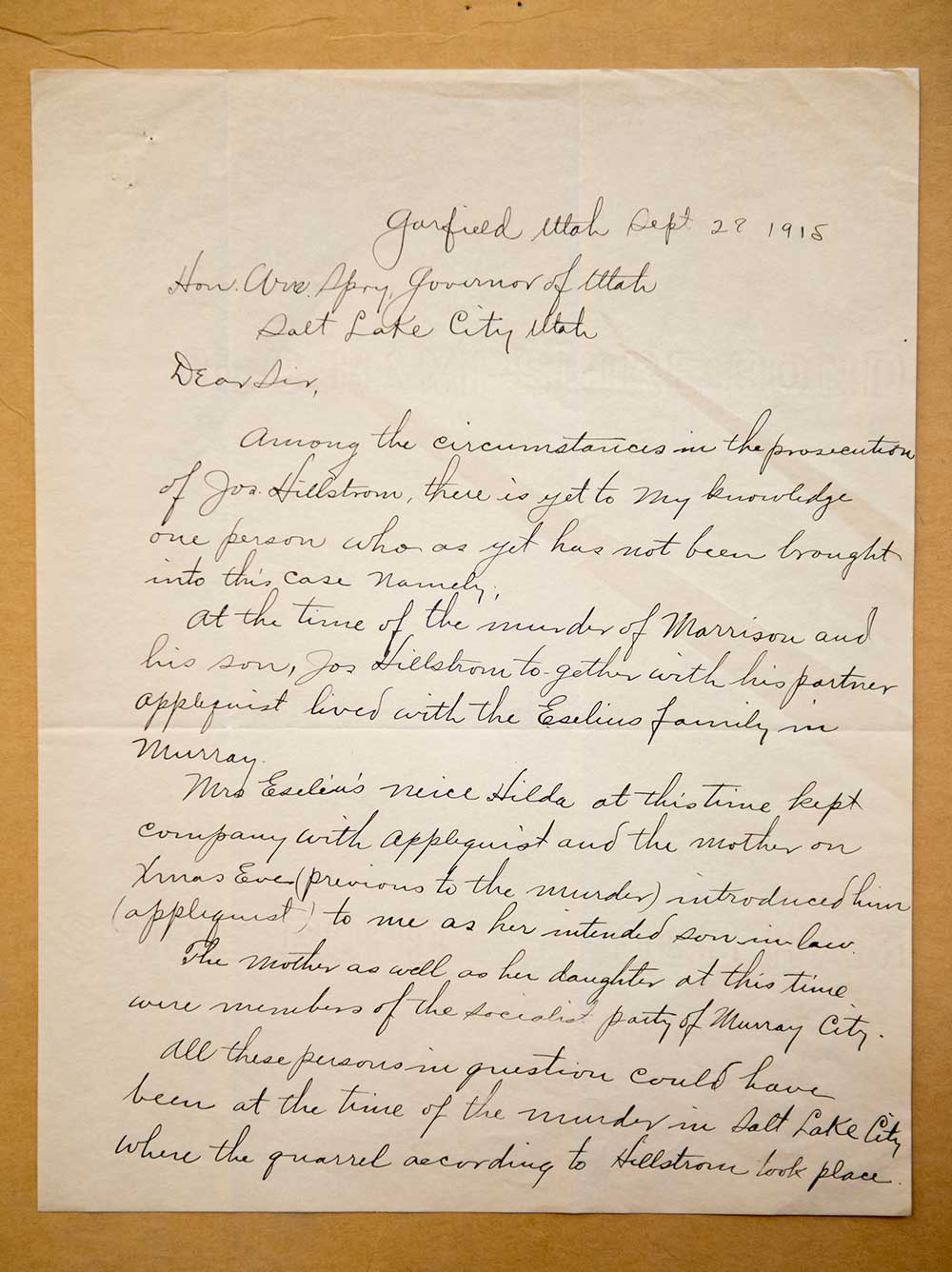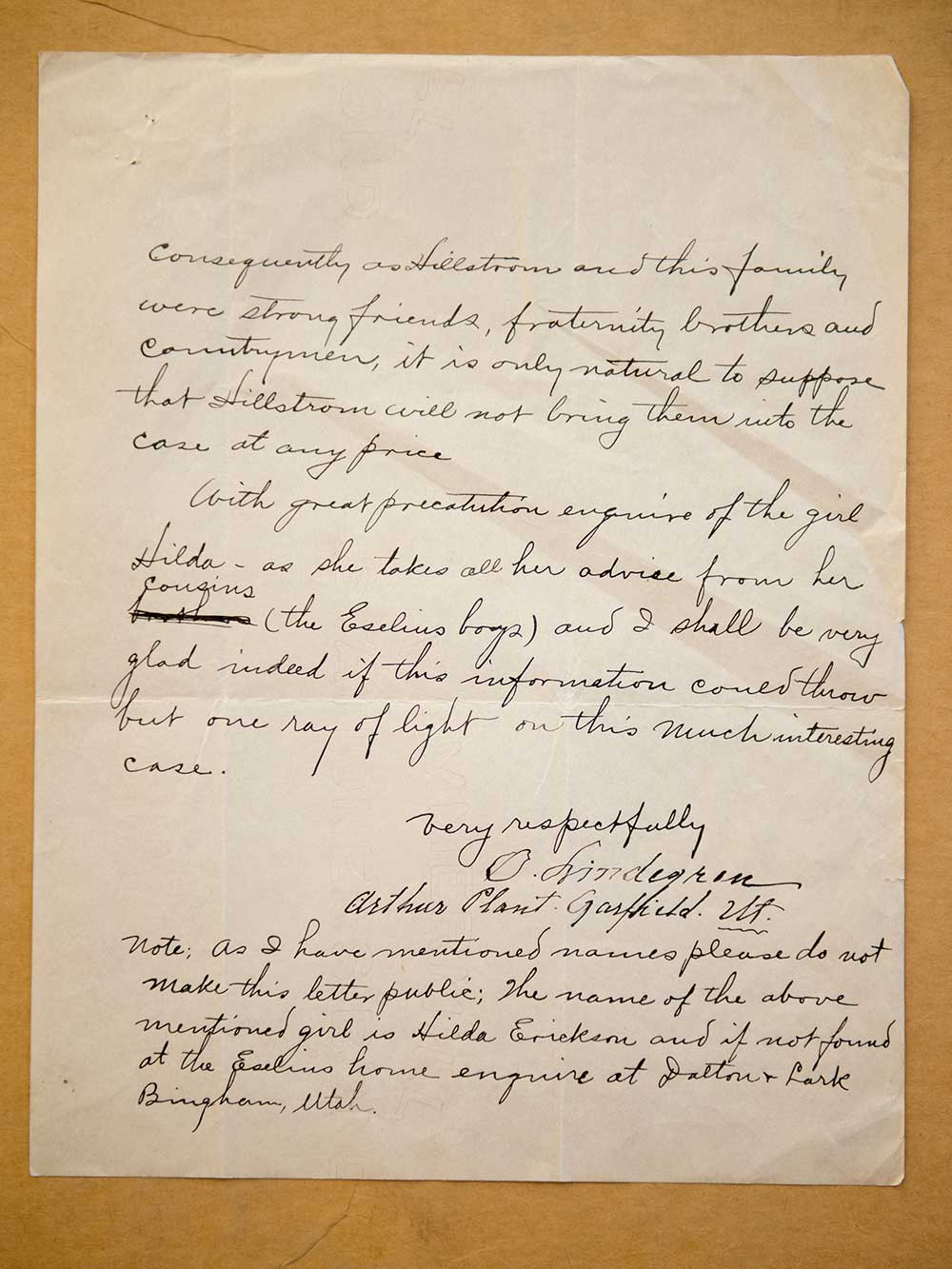 Read the story about this letter by Jeremy Harmon.