Graphic novel
Joe Hill: His story
I have serialized the life of Joe Hill with six installments that narrate the Joe Hill saga from his childhood in Gavle, Sweden, to his execution in the Utah State Prison in Sugar House 100 years ago.
The first thing I did was toss out the idea that this would be unbiased narrative. "Joe Hill: His Story" is told from Hill's point of view and is unapologetic in prosecuting his claim that he was railroaded by Utah authorities.
I can't help but identify with Hill. He is best remembered as a songwriter who influenced major American singers from Woody Guthrie to Bob Dylan, but he was also a cartoonist with a wicked sense of humor. It was easy to crawl into his skin.
I suppose if Hill had killed the grocer, John Morrison, and his son Arling, that might dampen one's admiration for the man. When he was being tried for his life, the prosecution did everything it could to portray him as a thug inclined to serial criminality — someone capable of cold-blooded murder.
In fact, the only solid thing they had on him was a single arrest for vagrancy in San Pedro, Calif. In his songs, cartoons, letters and interactions with others, he always seems so full of good humor. He poked you with wit, not a knife. To me, anyway, it was apparent he wasn't a killer, and recently discovered evidence seems to bear that out.
I have never done anything like this before, and admit to being anxious about the outcome. What is apparent right off the bat is that I've adopted a style for telling the Hill story different from my usual style. I can't account for this. It just feels right.
---
Pat Bagley has been Tribune's editorial cartoonist since 1978.
Part one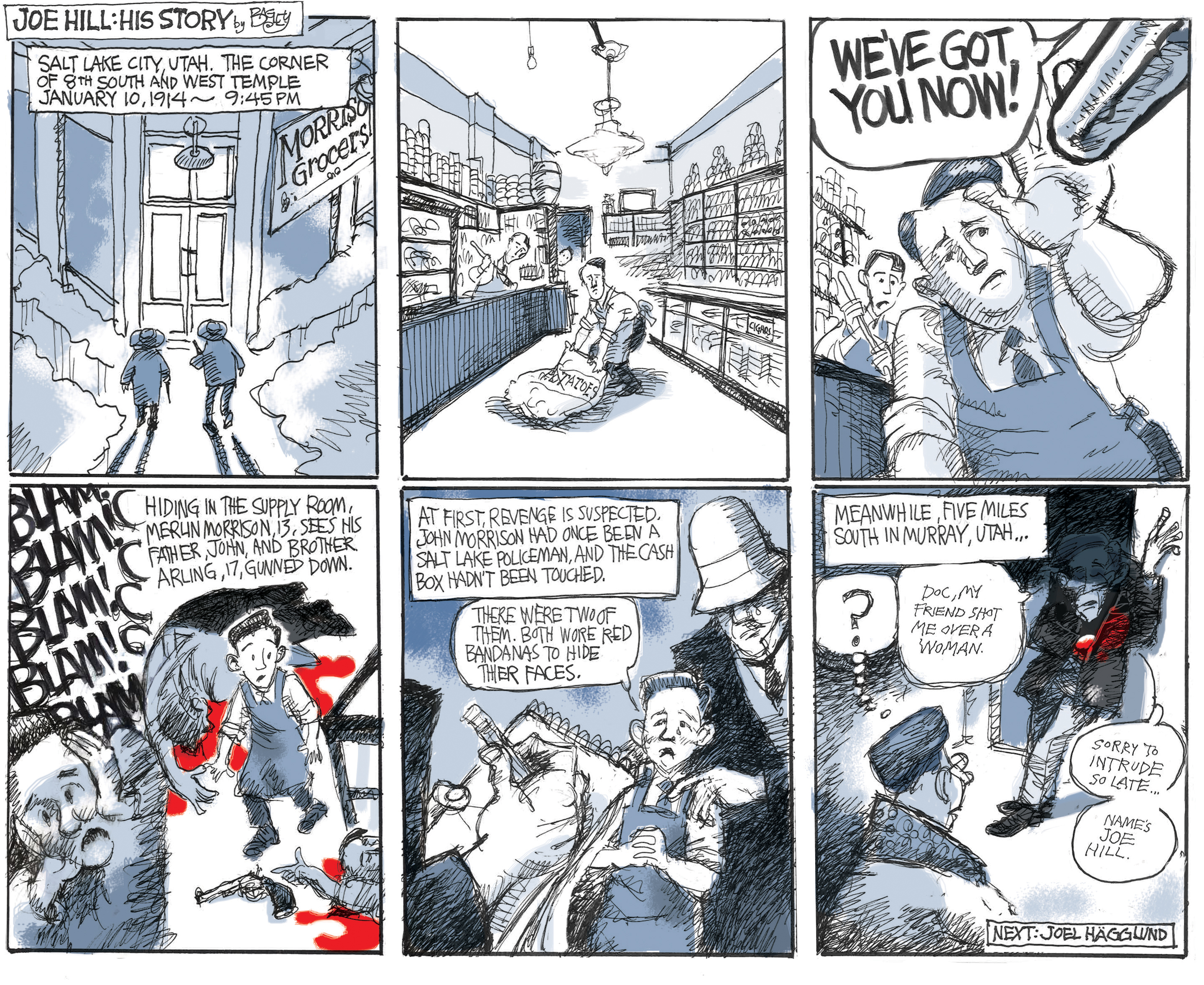 ---
Part two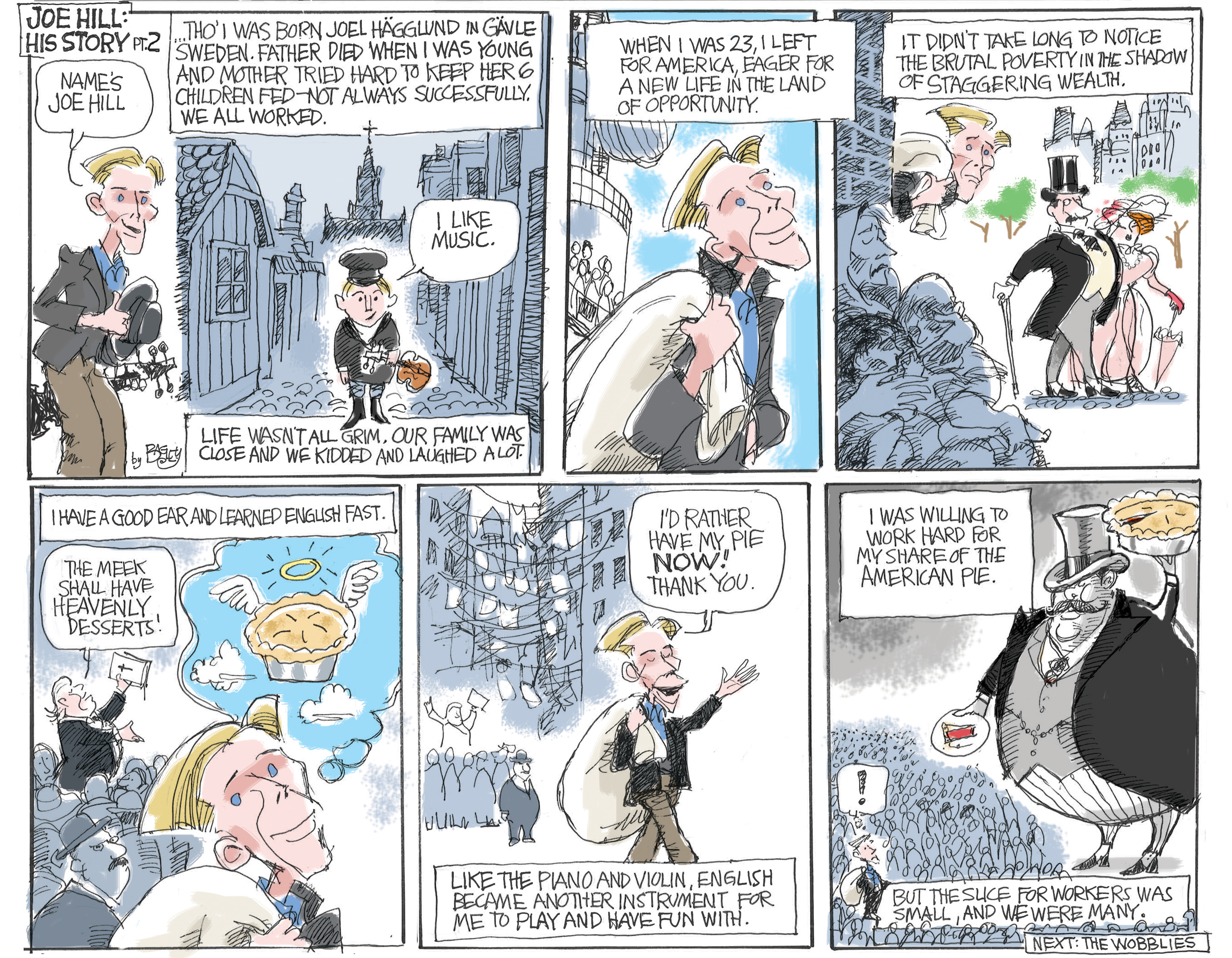 ---
Part three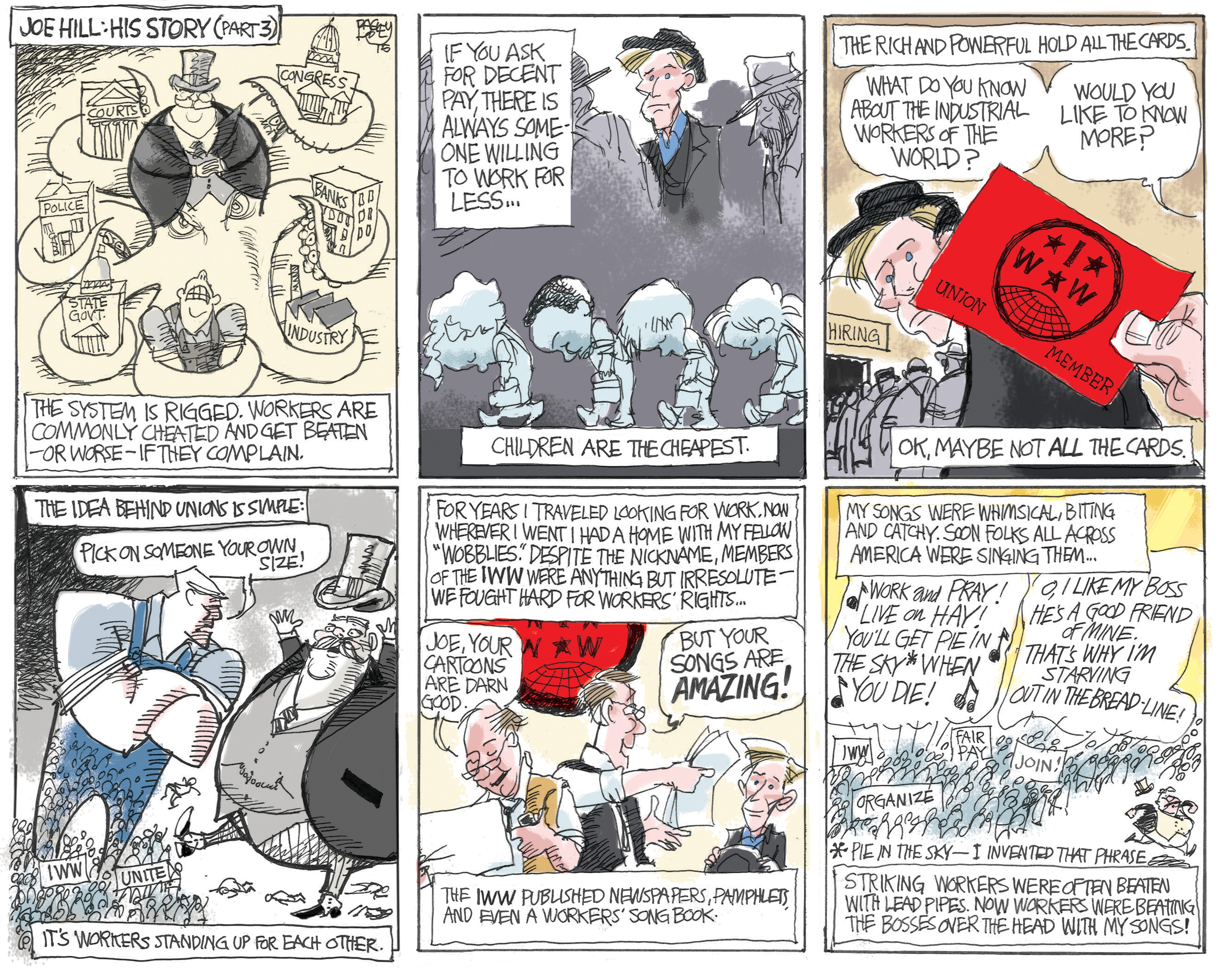 ---
Part Four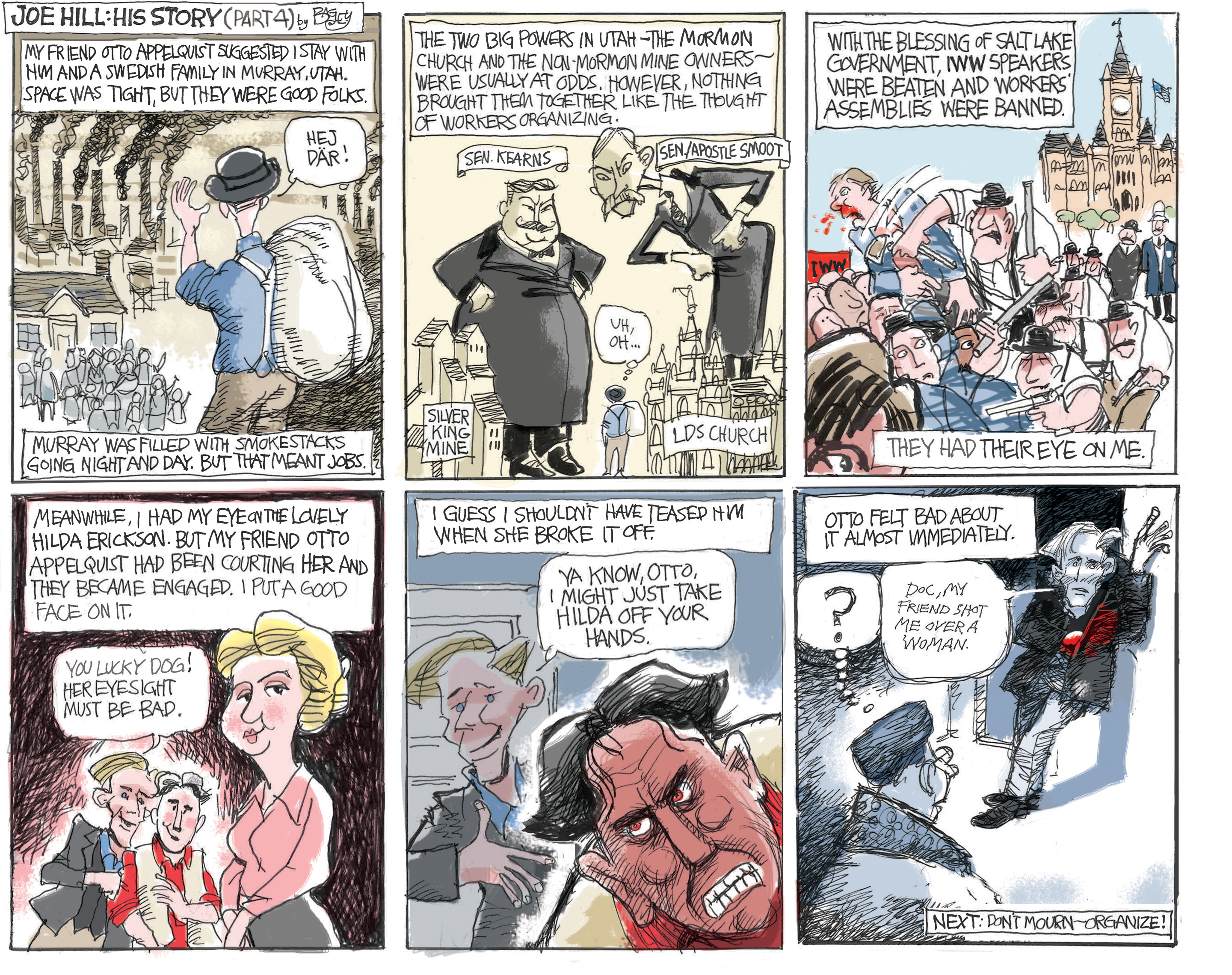 ---
Part Five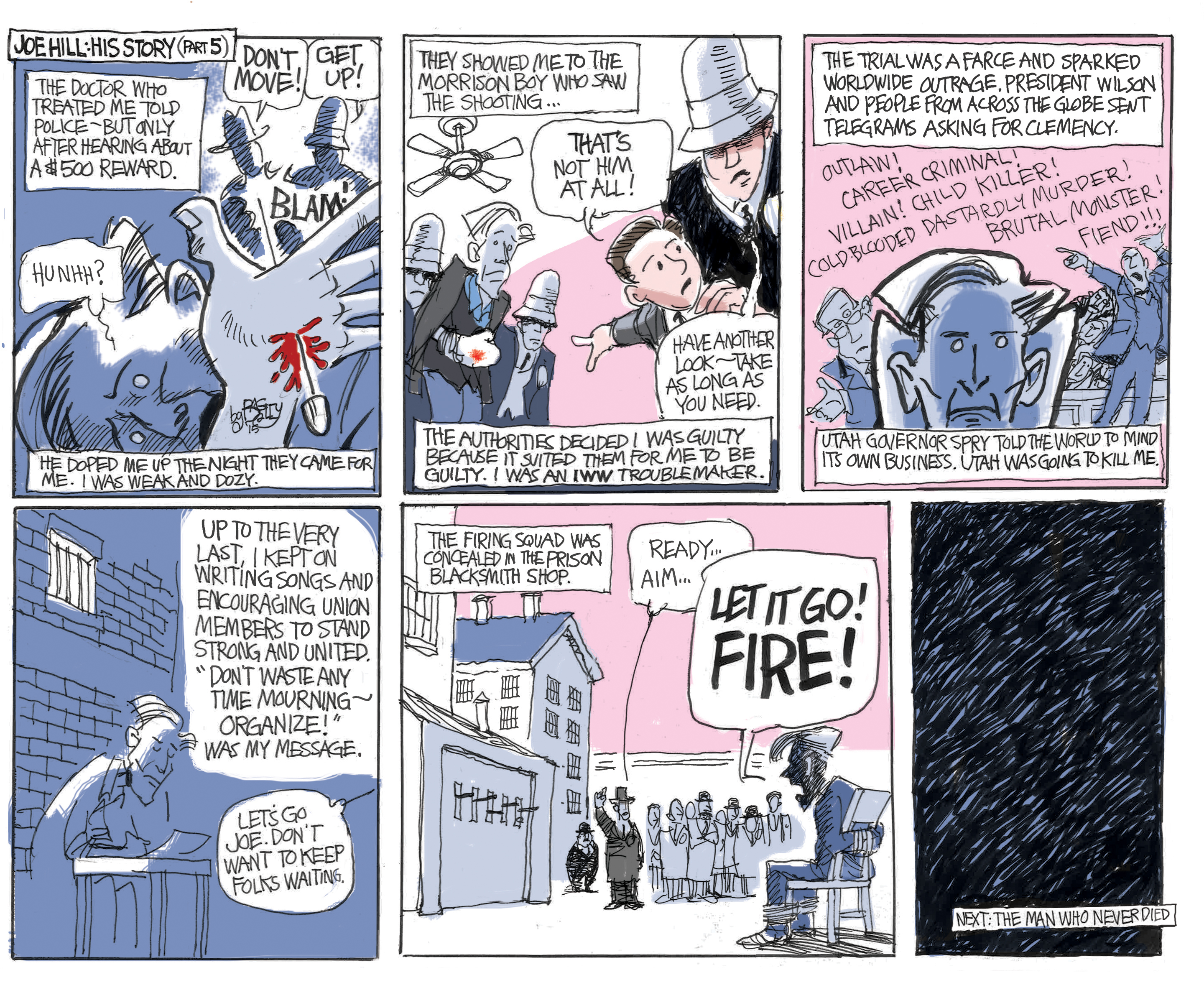 ---
Part Six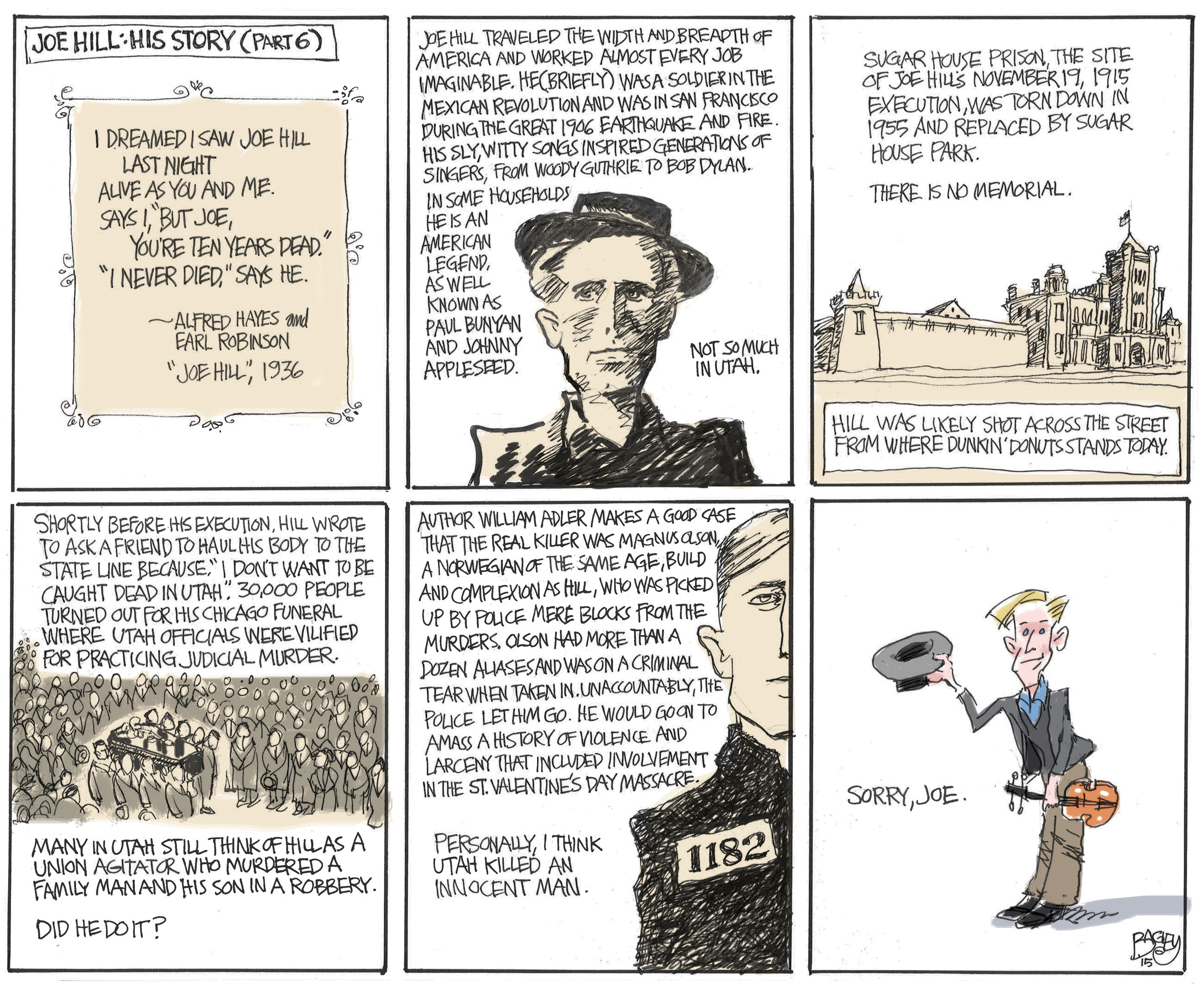 ---